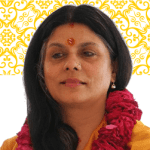 Yogini Shambhavi Devi provides astrological readings (consultations) from her background of working with the Goddess energies and deeper yogic teachings. She facilitates one to draw the Shakti (power) of the planets as a movement of grace into ones life. Through her advice she creates an awareness of the 'Planetary Influences' in our lives, guiding one to work through the karmic strains with restorative and harmonizing Upayas or Vedic remedial measures.
Shambhavi has guided  sadhaks on the spiritual path, especially women seeking to discover the Shakti or Goddess power within themselves. Yet she is  able to use astrology to help deal with our ordinary human concerns.
Shambhavi has taught programs with Sivananda, Kripalu, Yogaville, the Chopra Center, the National Ayurvedic Medical Association, the Association of Ayurvedic Professionals of North America, the California College of Ayurveda, the Council of Vedic Astrology, the American College of Vedic Astrology, the British Association of Vedic Astrology, and Sudha Dharma Mandala Brazil. She is on the Advisory Board for the Kerala Ayurveda Academy, Tathaastu magazine and the California College of Ayurveda. She is one of the main teachers with the advanced Mantra Meditation teacher training for Chopra Center University. She has spoken before various Hindu temples, ashrams and associations in India and in the West.
Shambhavi has been honored with the Jyotish Visharada from the Council of Vedic Astrology (CVA) . She gave the opening chant for the UAC conference in New Orleans in May of 2012. She is close to noted Vedic astrologer Chakrapani Ullal, who has honored her for her skill in Vedic astrology remedial measures. She has received special training from Vamadeva in astrology over the past eight years, including an award of proficiency in Ayurvedic or healing Astrology, Ayurveda Astrology Praveen. She is our resident Jyotishacharya or Jyotish teacher for the institute.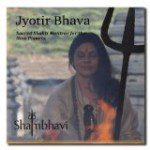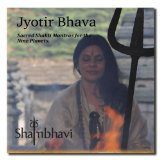 Yogini Shambhavi's consultations cover spiritual practices, emotional well-being, relationship concerns and life-guidance. Remedial measures of mantras, rituals, meditation and propitiation of deities may be offered according to the deeper teachings of Tantra, Ayurveda and Vedic Astrology, with emphasis on how to access the healing power of Shakti or the Mother Goddess. Her Jyotir Bhava mantra CD, teaching the main mantras for the planets and their deities, is highly regarded.
Shambhavi is one of the few astrologers who understands the secrets of astrological mantras and how to use them to optimize our karma. Shambhavi discusses the client's Vedic astrology chart according to the client's specific questions and concerns. Shambhavi's "Yogini Astrology," is unique in its depth, insight and manner of expression.
Shambhavi offers life-readings, which includes an hour and a half session, including special questions the client wishes to examine in the chart.  Follow up readings are available, including an examination of the annual chart, dashas and transits. 

For her astrological consultations there is usually a waiting list, so you may need to book more than a month in advance. Shambhavi only does a limited number of readings. She gives preference sadhaks and those seeking spiritual guidance.

Please contact Shambhavi (Shambhavi.yogini@gmail.com) for setting up a consultation, ask for a "Vedic astrology consultation information form," fill out and email back.

—-Personal Spiritual Consultations and Mantra Initiation—-
Shambhavi also offers consultations for spiritual guidance – for which an analysis of the birth chart is not required.
In addition, she provides special Mantra Initiation and Shakti Sadhana for a more direct level of working with her.
Please contact Shambhavi (Shambhavi.yogini@gmail.com) if you are interested in these options. 

Yogini Shambhavi
Shambhavi has been recognized as a Guru or spiritual guide by Sri Sadguru Sivananda Murty. She has been honored as Yogini Shambhavi Devi, by Yogi Amrit Desai and his Amrit Yoga institute.
Yogini Shambhavi is part of the ancient Hindu Shakti yogic spiritual tradition, which is Devi Shakti Tantra. With the grace and blessings of many revered Gurus, she has been teaching and focusing on spirituality in daily life. She was born in Gauhati, Assam, the most important sacred site of the Goddess. She has spent much time in Himalayan temples and their rituals and carries  their Parvati energy.